As the Summer is about to end, we at Virtudesk are happy to launch this Vdesk Digest to keep you up to date with the company development, changes and major announcements. We intend to keep it monthly. So, stay tuned and share it with your friends in the business.
During the summer, we had some changes and improvements done to the company's operations and launched some programs to allow smoother VA experience and business productivity.
Lab Coat Agents Live!
We visited Lab Coat Agents Live in San Diego in June and hosted a booth. As you guys probably know, we are now one of the verified vendors with Lab Coat Agents and as a token of our appreciation, we are happy to offer a special discount for LCA agents. It is 50% off setup fee ($175 value).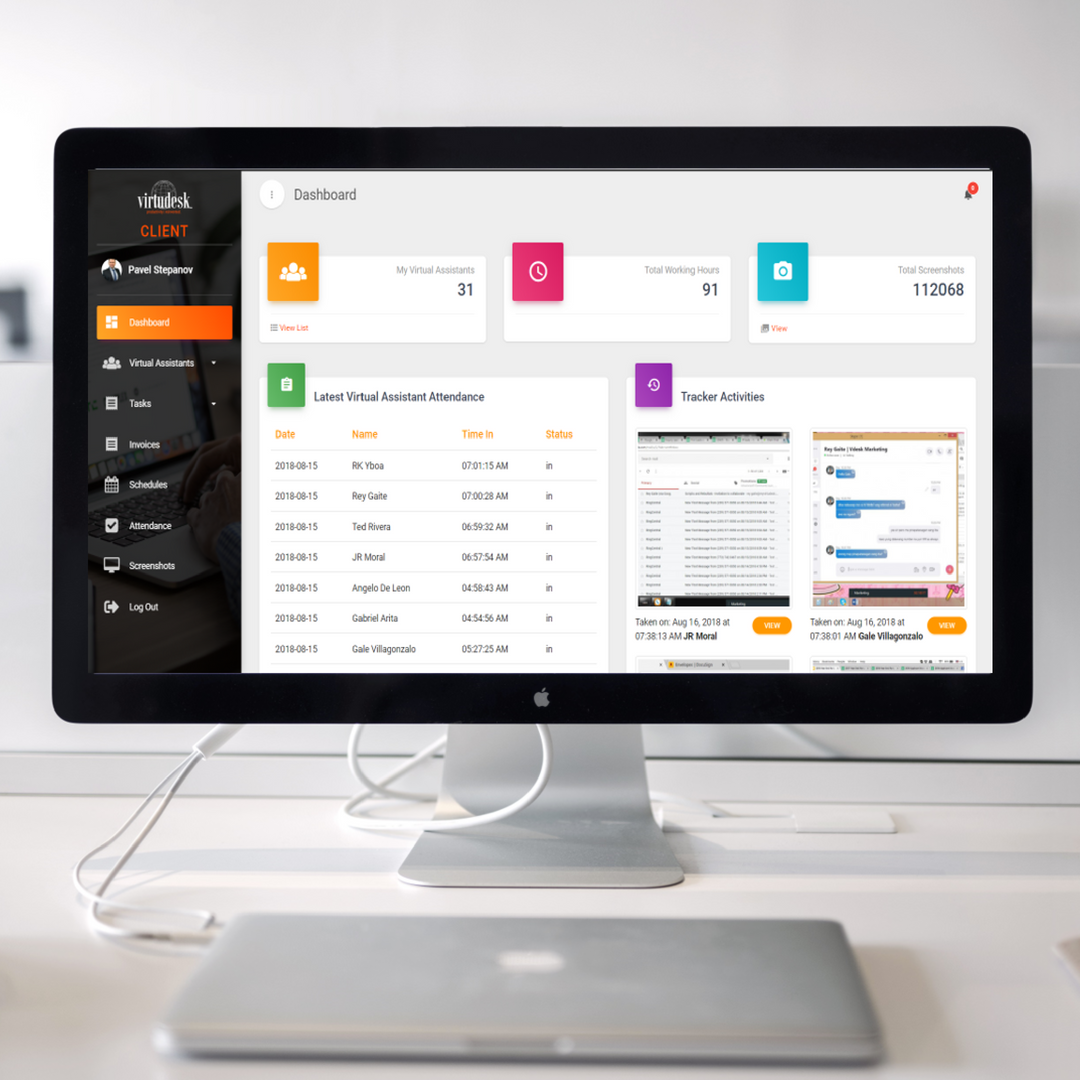 VA Tracker
We all know that your VA is your irreplaceable partner in your business and it is important that you are able to see what your VA is doing. That is why, after almost a year of development, we are happy to launch our revolutionary Tracker platform that allows you to monitor your VAs not only time, but also to capture screenshots! We are proud of this achievement as it allows for better monitoring, transparency and time management of your VA.
Virtudial
We have also took into the account our customers wishes and launched our own power dialer that allows multiple line auto dial to make sure that your VA can hit all the leads you need in a timely fashion. So, if you don't have a power dialer already, we will be happy to offer you Virtudial to ensure efficiency.
Partnership with Vendors
We have gone and negotiated good discounts for you with Landvoice and Cole Realty Resources to allow you to save and enjoy great products.
Contact your VA's coach to find out about it.
Lender Partnership Program
A lot of of Realtor clients were asking how they can save on the cost of the VA. We have looked into this and suggested a lender partnership program which allows a Realtor to partner up with the Lender and split the cost of the VA. Simply contact our office and provide the lender information, the share of the cost and lender's credit card number and we will handle the rest. Your lender can also benefit from your VA as your VA will be reaching more buyer's leads.
Referral Program
We love to reward our clients with bonuses and we love when our clients love us. So, if you know somebody who can benefit from our services, simply provide their name and number to our marketing department and once that person signs up for our services, we issue you $150 towards your next invoice.