The same time last year, we launched this VDesk Digest to keep you up to date with the company development, changes and major announcements. Looking through the past editions we've published, we are very proud with all the important happenings here at Virtudesk. To keep you on track with Virtudesk milestones, click the link below for the past editions of VDesk Digest:
This year, Virtudesk is jam-packed with new offerings to allow smoother VA experience and business productivity and to help you transition your business to the next step. We also attended and will be attending conferences to strengthen the ties with agents, association leaders and entrepreneurs in the industry.
VIRTUDESK PRO
Something cool is in the works! We are going to release our new product very soon which will allow you not only to have a trained virtual assistant, but to have a complete business solution to run your company smoothly. Are you ready to elevate your business?
VIRTUDESK CRM
Virtudesk has released a new product for our customers. Virtudesk CRM is here! If you are a real estate agent and you don't have a good CRM or your CRM costs you more than $40/month, take a look at what we can offer. If you hired a virtual assistant from us, your VA can work on this CRM and automate your flows, marketing, touches, etc!
VIRTUDESK CAPTURED MOMENTS FROM INMAN CONNECT 2019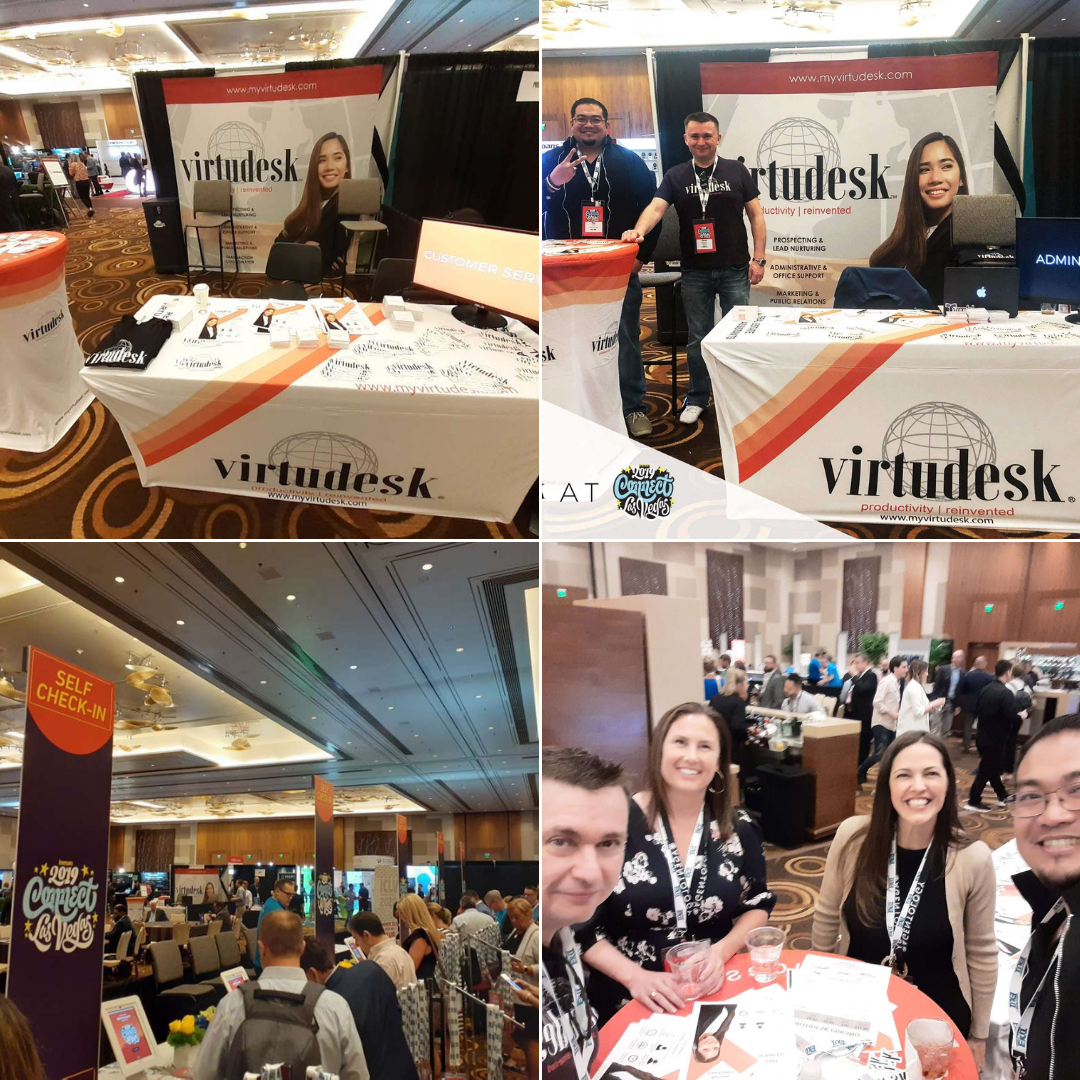 Virtudesk had a blast participating at Inman Connect 2019 in Las Vegas! Over 4,000+ top-producing agents, independent brokers, franchise executives, MLS and association leaders, tech entrepreneurs and marketing executives gathered to build their businesses and forge new connections.
LENDER PARTNERSHIP PROGRAM
This program is the solution to the Realtors who were asking how they can save on the cost of a VA. This allows a Realtor to partner up with their Lender and split the cost of the VA.
Simply contact our office and provide the lender information, the share of the cost and lender's credit card number and we will handle the rest. Your lender can also benefit from your VA as your VA will be reaching more buyer leads.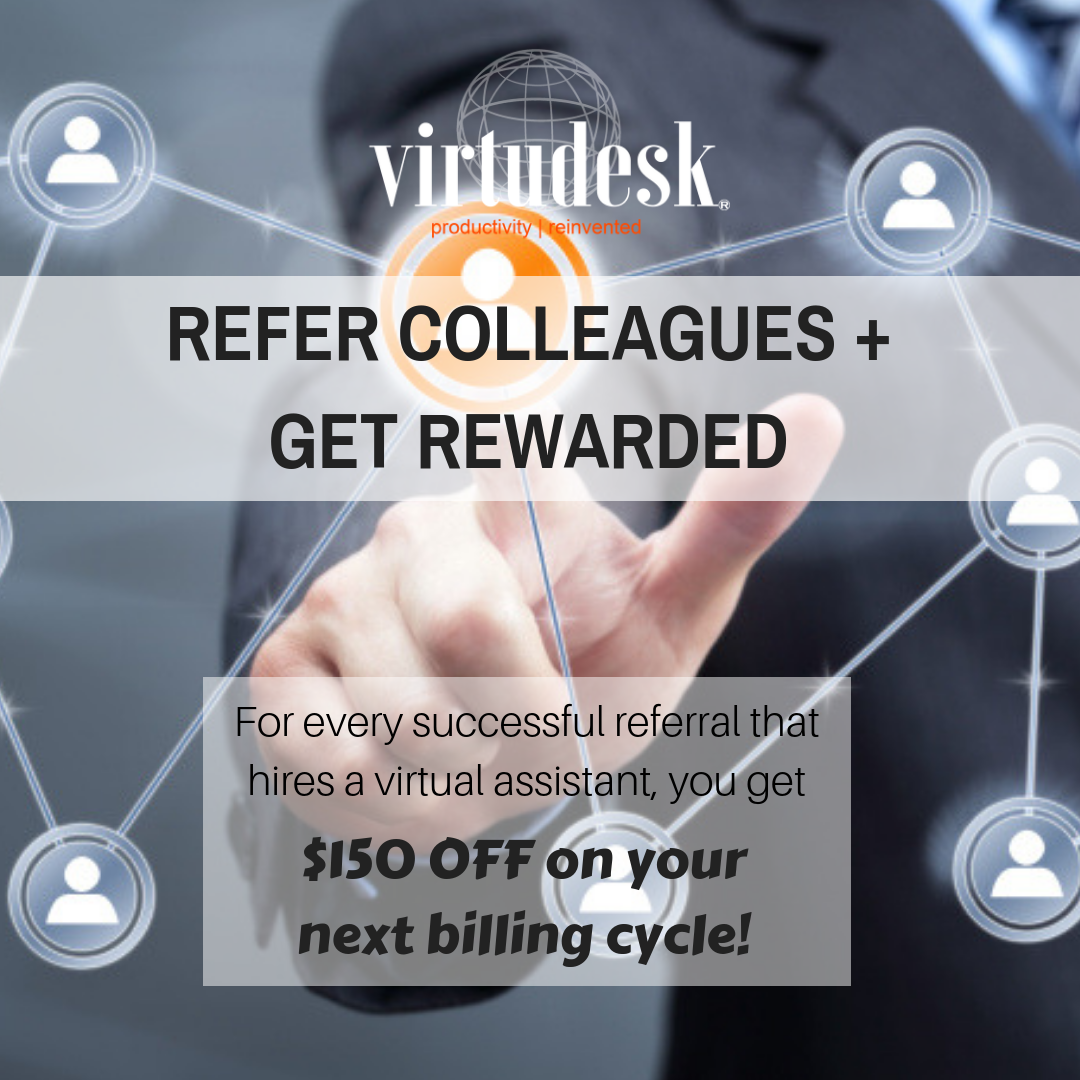 REFERRAL PROGRAM
We love to reward our clients with bonuses and we love when our clients love us. So, if you know somebody who can benefit from our services, simply provide their name and number to our marketing department and once that person signs up for our services, we issue you $150 towards your next invoice.
*applicable to existing clients only