Running a business is a never-ending journey. There will always be highs and lows. Therefore, companies need to learn how to stay relevant and adapt to the ever-changing business environment. Currently, we are experiencing a global health disaster and we know that this is a very difficult time for all of us as we are figuring out how to manage the ongoing chaos created by the COVID-19 pandemic. Right now, people spend twice more time on social media than they did before. Good timing to focus on online activities.
When everything else stops, your business does not have to. Our goal at Virtudesk is to help you focus on the most important aspects of your business during the uncertain times with the support of our amazing virtual assistants. Our VAs will exceed your expectations and will help you in the following ways:
Virtual receptionist
VA can make content or presentations for their clients
Improve social media presence digital and online marketing
Personal stuff that the VA can do for clients
Online appointments
Data management, updating and most importantly reaching out to people in your database.
Use TikTok as a new social media platform
Pending admin task
Personal Assistant
Lead mining
Data entry
LinkedIn management
---
WEBINAR: Running business online during COVID-19 crisis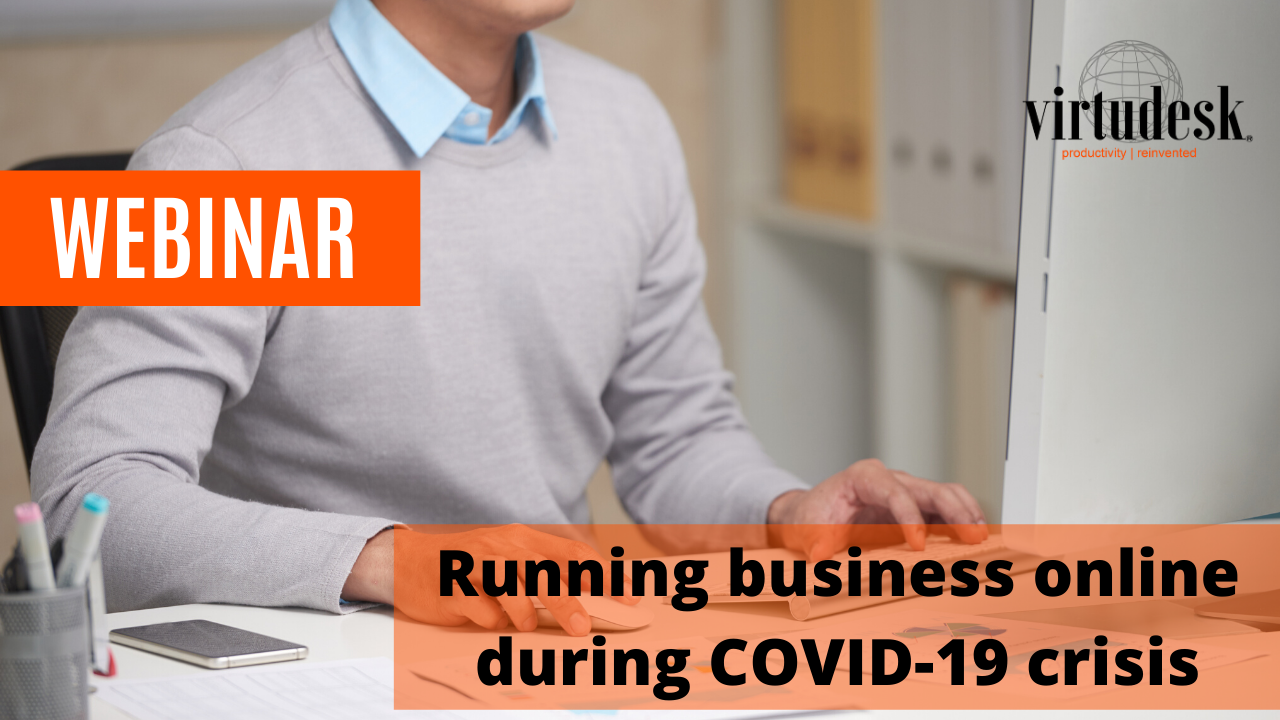 We are experiencing a new reality now, which we never even thought of before. A lot of folks are scared, a lot of you are confused about what to do and how to survive, let alone thrive in the new market condition.
VIRTUDESK has been doing business online for years and has the necessary expertise in helping you to set your business ready for the new realities.
In this webinar, we shared tools, ideas, and expertise.
We invited some industry leaders, who also shared their best tips, strategy, and mindset about how to position yourself in this new market.
---
WEBINAR: Setting Up Your Online Office – Guide to Getting Started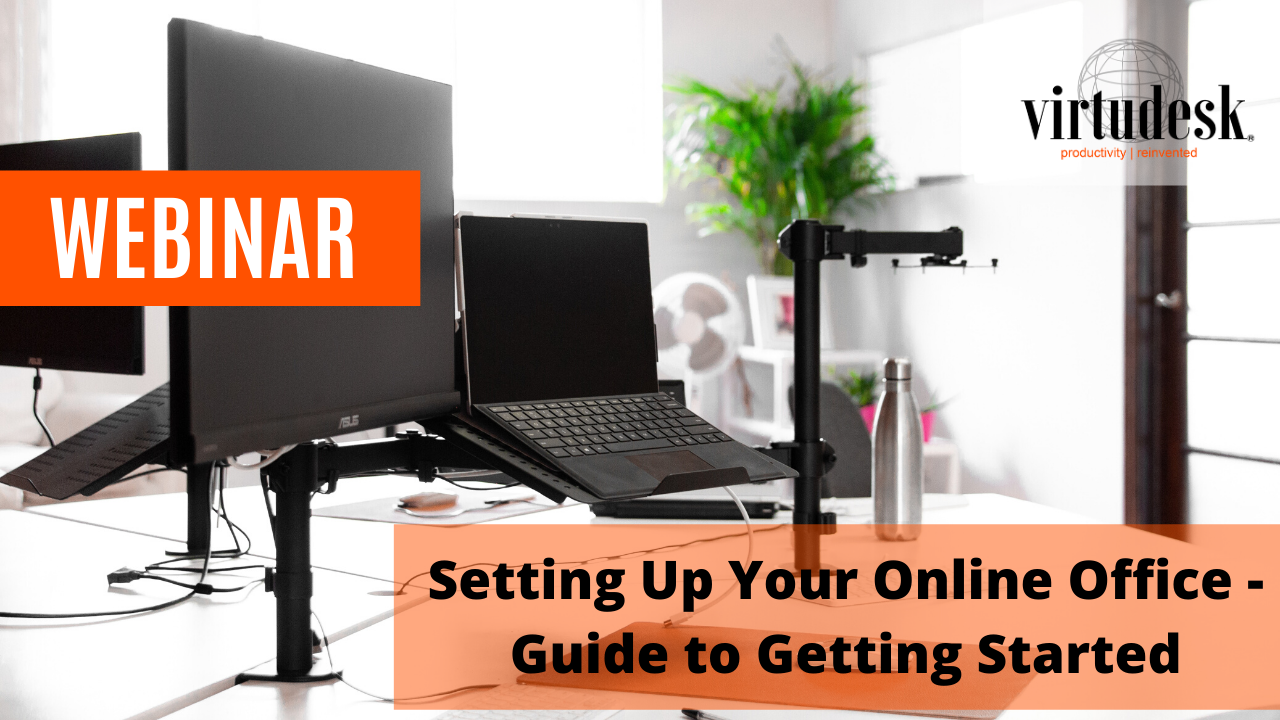 We are all operating in a different reality now and some of us have to work from home and some are wondering what it's like, what tools to use and how to set up your online office.
Virtudesk has been in on-line work from home for years and has expertise to share how to get it done!
In this webinar, we shared tips, strategies, and tools. Massive value!
---
WEBINAR: Uncover the Truth Behind Virtual Assistants: Skills, Accents, ROI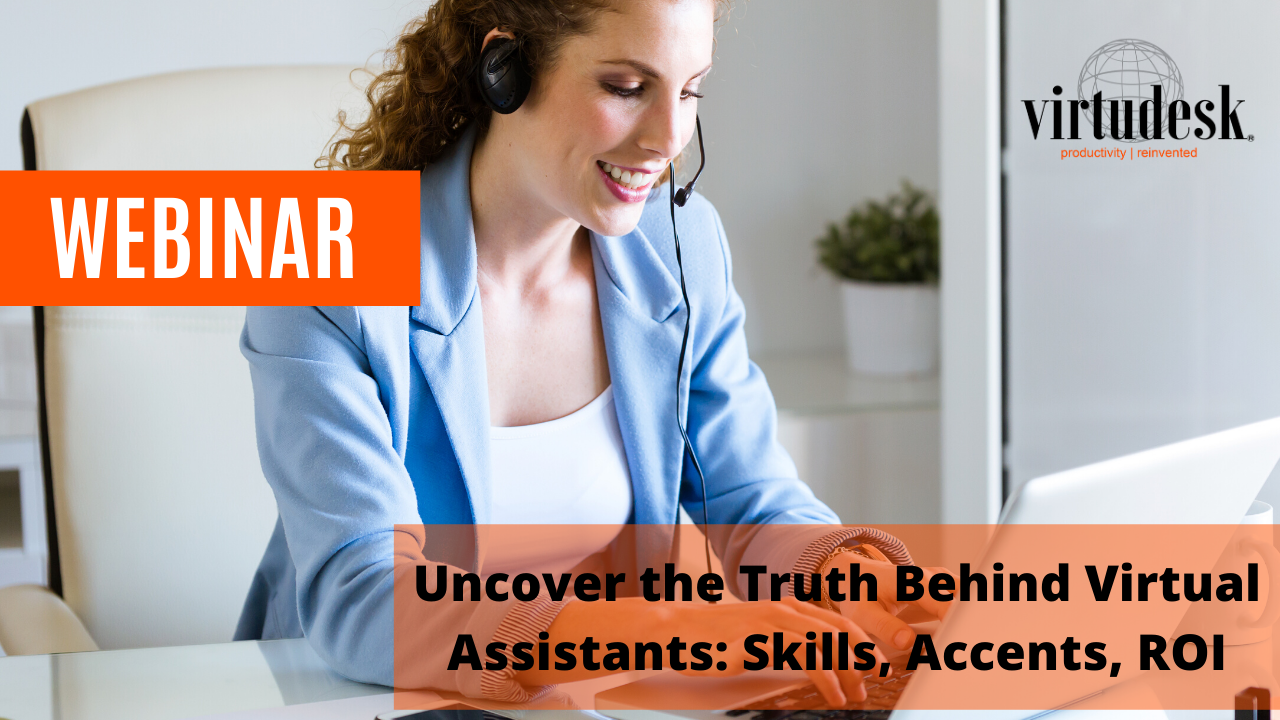 In this webinar, we talked about the truth behind virtual assistants: their skills, accents, and ROI. Click the link below for the replay.
---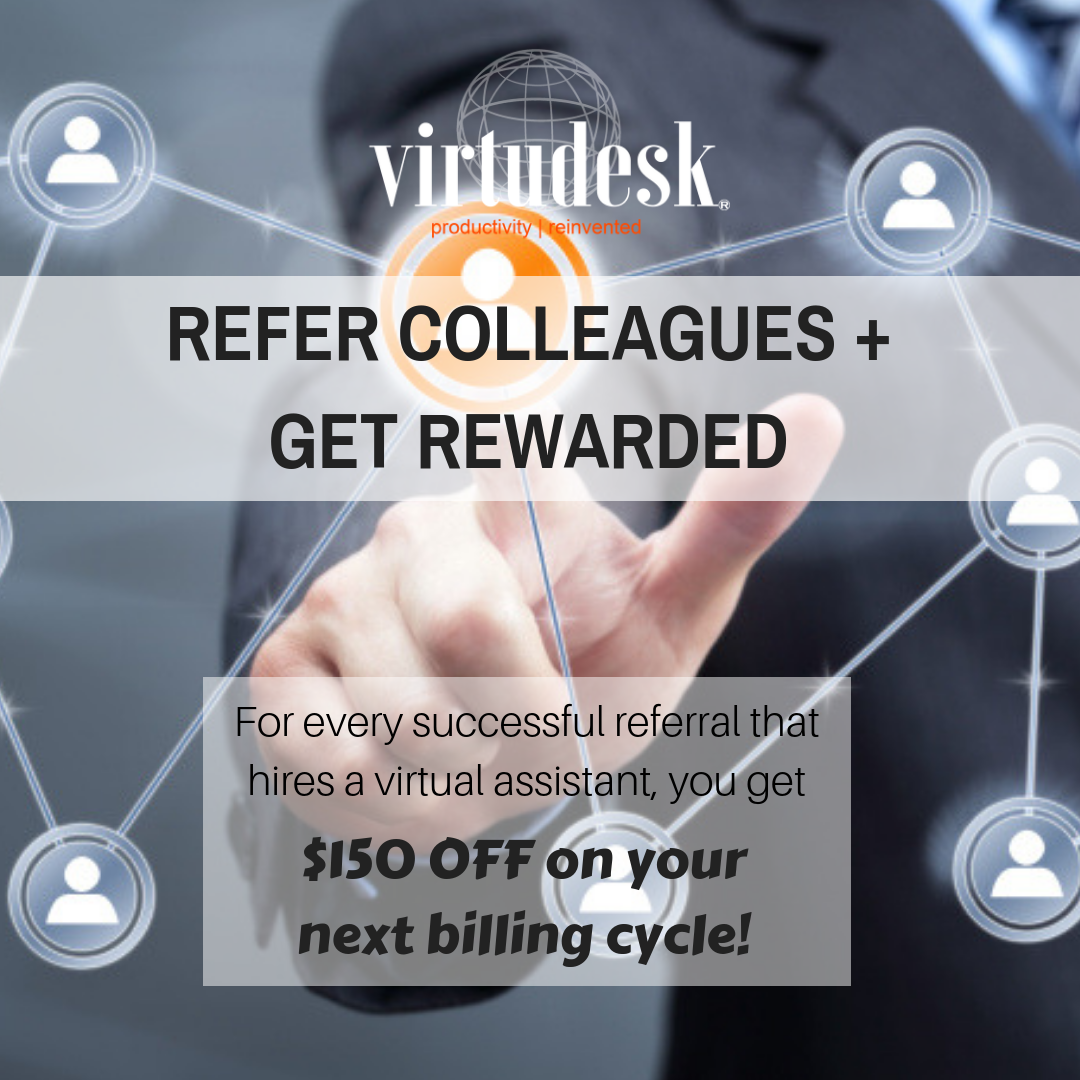 REFERRAL PROGRAM
We love to reward our clients with bonuses and we love when our clients love us. So, if you know somebody who can benefit from our services, simply provide their name and number to our marketing department and once that person signs up for our services, we issue you $150 towards your next invoice.
*applicable to existing clients only
LENDER PARTNERSHIP PROGRAM
This program is the solution to the Realtors who were asking how they can save on the cost of a VA. This allows a Realtor to partner up with their Lender and split the cost of the VA.
Simply contact our office and provide the lender information, the share of the cost and lender's credit card number and we will handle the rest. Your lender can also benefit from your VA as your VA will be reaching more buyer leads.
---